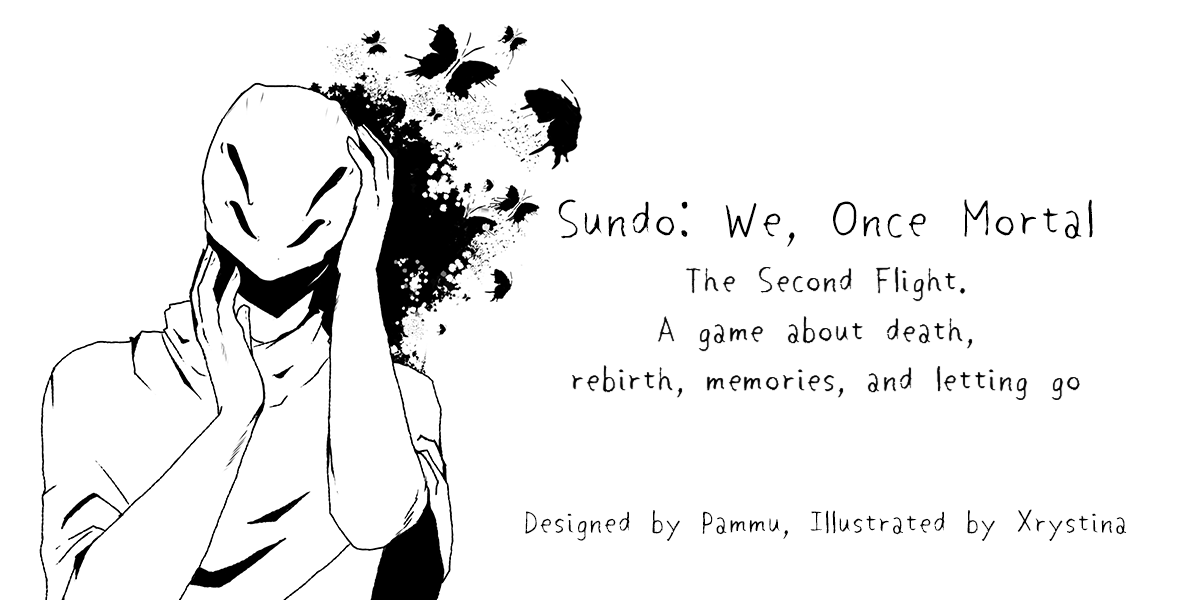 Sundo - The 2nd Flight: We, Once Mortal (BETA)
SUNDO, a Filipino word meaning "to fetch, to find, to meet, to chaperone, to bring home." The word also refers to ghosts who act as psychopomps for Death, fetching the souls of mortals the moment they die.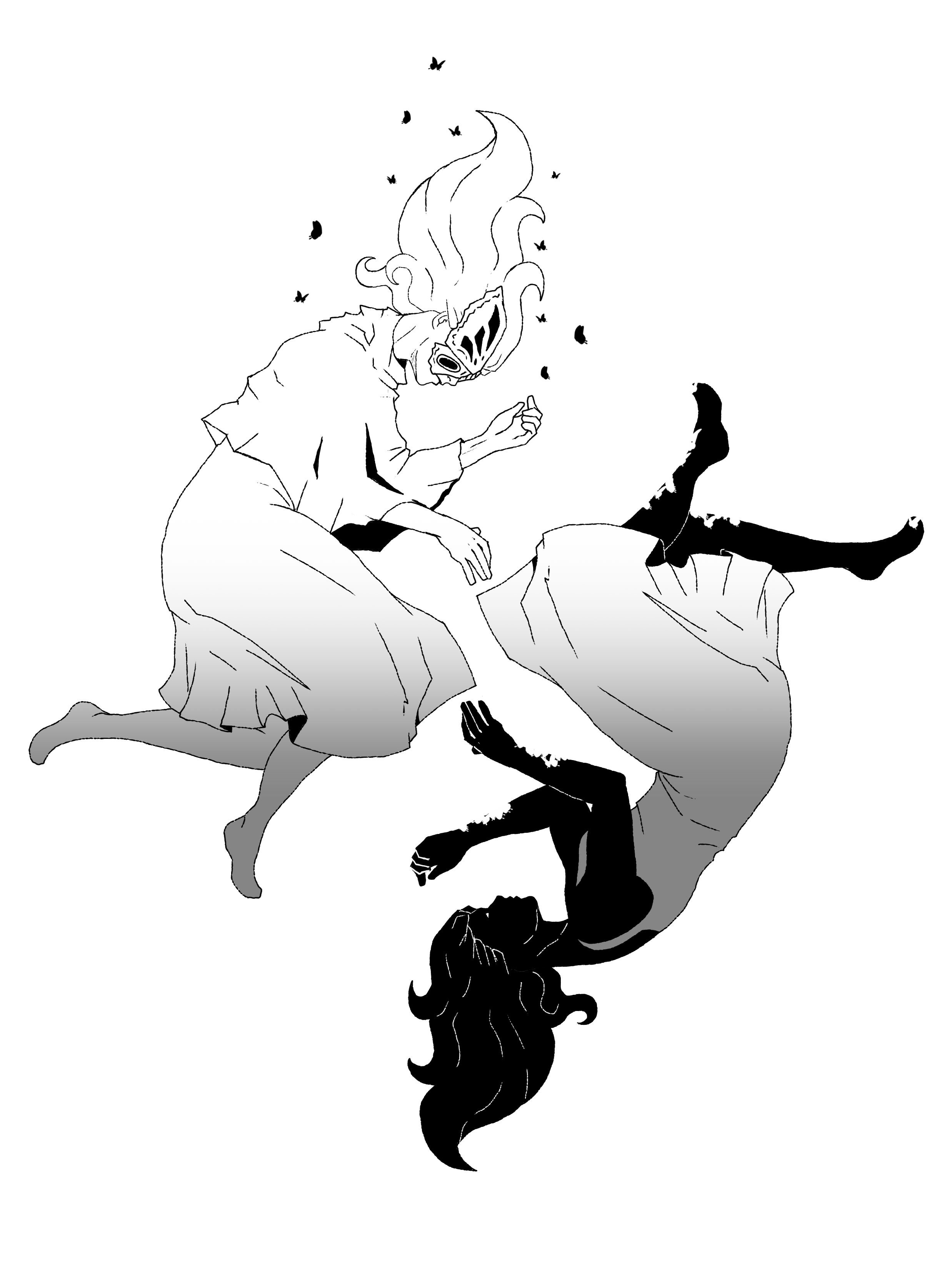 What is Sundo?
Sundo is a roleplaying game about death, memories, what our dearly departed leave behind in their wake, and letting go. It is loosely designed under Powered by the Apocalypse (PtbA) and it requires someone to take on the role of Facilitator. Players will get to take on the role of psychopomps under the command of Death. What complicates this situation is that psychopomps were once mortals, and do not remember their past. Ferrying the dead to where they Belong, occasionally dislodges memories of What Once Was. To remember one's self, however, is against the Rules. Death always comes for those who break the Rules, even if the Breakers belong to Them.
At one point in the game, the players will be called upon to choose. Will they let go of who they were and stay as they are, or will they hold their memories close even if it could mean their destruction? Of course, it may be possible for their psychopomps to make their own Way. Tables are encouraged to be open to anything, especially since players of Sundo build everything about the game for themselves.
Update as of 23 October 2019
This is the project page for The Second Flight, ON OPEN BETA. There was a limited run where the game was free for all, but pressing life concerns and the need to save for my planned extended stay in Canada has me needing to charge for more of my work. I would also like to be able to compensate Sundo's artist Xrystina well, as 30% of every sale goes to her.
THE FULL GAME IS NOW UP FOR GRABS! Please consider downloading this game and helping out in its development by playing it with your friends and sending me feedback! The price for this game will go up to 20-25 USD after the full version is released.
That said, I am following the lead of designers I deeply respect, and providing no-questions-asked, opt-in community copies for every purchase. Also: the worksheets will remain free so that folx can have a sneak peak of how the game works.
Patreons received the open beta - the full game document with all of its art, and the text-only version of the game - on early access. If you want this game and others, consider becoming one of my patrons.
While this game was designed by me, all of the art is exclusively attributed to Xrystina Marcos. Follow her on Twitteror FB, and DM her on Twitter if you're hoping to commission her for her wonderful work.
Purchase
In order to download this game you must purchase it at or above the minimum price of $15 USD. You will get access to the following files:
Sundo2ndFlight_v1a.pdf
6 MB
Exclusive content
Support this game at or above a special price point to receive something exclusive.
Community Copies
Each copy that you buy of Sundo, the Second Flight: We, Once Mortal lets someone else grab a copy of this game for free. If your budget doesn't allow you to get this game for yourself, please claim one of these free copies for the community.
Download demo