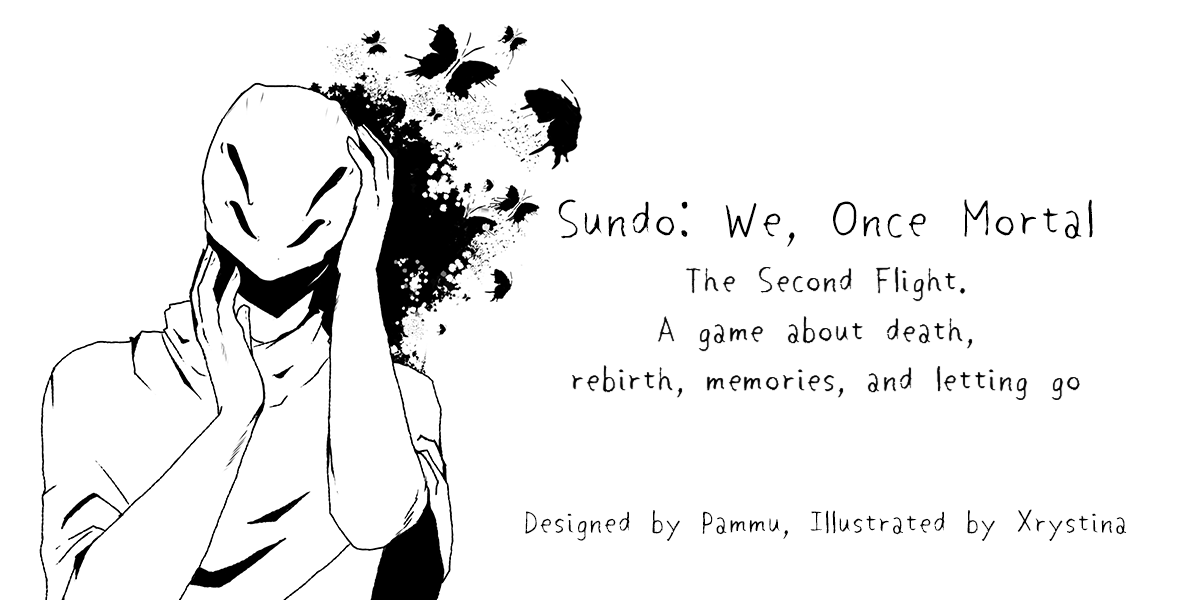 Sundo - The 2nd Flight: We, Once Mortal (BETA)
Version 1.0 of the Worksheets Up for Grabs
---
We've just uploaded the worksheets for everybody who wishes to take a sneak peak of the game and how it works. The next version of the worksheets will have some random generation tables included. They're still in the works - I've been rather busy with preparations for Big Bad.
THE FULL GAME WILL BE UP FOR GRABS AFTER BIG BAD CON 2019! Attendees of the convention, however, may get to playtest the game with me - DM me if you are going to the con and think you may be available. Let's try to find a common slot!
Patreons received the open beta - the full game document with all of its art, and the text-only version of the game - on early access. If you want this game and others, consider becoming one of my patrons. Patrons also get to offer suggestions and content for various essential elements that I'll be including in the game.
Files
Sundo2ndFlight-Worksheetsv1.pdf
1 MB
Oct 01, 2019
Get Sundo - The 2nd Flight: We, Once Mortal (BETA)