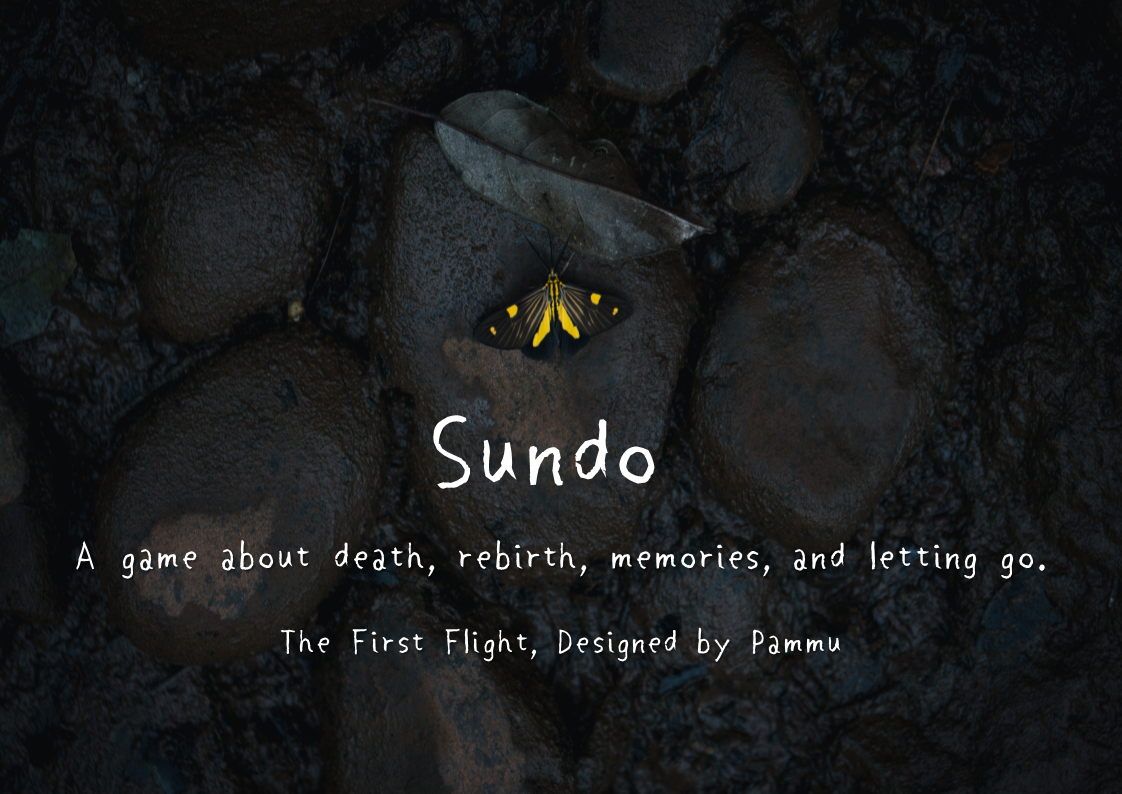 Sundo: The First Flight
Sundo is a roleplaying game about death, memories, what our dearly departed leave behind in their wake, and letting go. It is loosely designed under Powered by the Apocalypse (PtbA) and it requires someone to take on the role of Facilitator. Players will get to take on the role of psychopomps under the command of Death. What complicates this situation is that psychopomps were once mortals, and do not remember their past. Ferrying the dead to where they Belong, occasionally dislodges memories of What Once Was. To remember one's self, however, is against the Rules. Death always comes for those who break the Rules, even if the Breakers belong to Them.
At one point in the game, the players will be called upon to choose. Will they let go of who they were and stay as they are, or will they hold their memories close even if it could mean their destruction? Of course, it may be possible for their psychopomps to make their own Way. Tables are encouraged to be open to anything, especially since players of Sundo build everything about the game for themselves.
This game is currently in its First Edition, titled "The First Flight". The Second Flight is already in the works. It will feature:
A vastly expanded Move Set for players and GMs of Sundo
A different roll resolution mechanic and token economy
Additional fluff, lore, and guidelines
In-built safety tools for the table's use
More customized work sheets beyond the character sheets
The Second Flight will have its own release on this platform and on Patreon, and will be available for purchase at a separate price for this one!
Purchase
In order to download this game you must purchase it at or above the minimum price of $7 USD. You will get access to the following files:
Sundo_1stFlightv2.pdf
7 MB